Rozhodli jste se zhubnout, ale šli jste špatnou cestou? Mnoho lidí uvádí, že než vyzkouší cestu správného hubnutí, vyzkouší několik neúčinných diet. Proč tomu tak je a kdo je k této cestě svádí?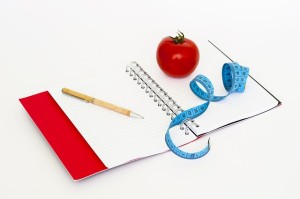 Shodují se na tom jak lékaři, tak i dietologové, stejně jako výživoví poradci. Řeč je o tom, že existuje jenom jedna správná dieta, která je založena na kvalitním jídelníčku a dostatku pohybu. Vše ostatní jsou pouze mediální lákadla. A těm mnoho lidí naletí. Nejvíce potom prostřednictvím článků v různých ženských časopisech, které dokážou produkovat "zaručené" diety doslova na běžícím pásu.
Špatné hubnutí mnohdy propagují i celebrity
Mnozí lidé mají v tuzemských i zahraničních celebritách své vzory. Ať už jsou důvody jakékoliv, je třeba stále myslet na to, že nemají ve všem pravdu. Zvláště v případě, kdy nás nabádají k tomu, abychom zkusili hubnutí podle nich. A to takové, které je spojeno třeba s odmítáním jídla, nebo s jednotvárnou stravou. Takto ale dieta nemůže dlouhodobě fungovat a dříve nebo později se dostaví zdravotní problémy a po nich jo-jo efekt. Správnou cestou totiž je odborníkem sestavený jídelníček na hubnutí. Když u celebrit ještě zůstaneme, mnoho lidí svedou i na cestu spojenou s různými doplňky stravy a koktejly. Zde jde čistě jenom o reklamní tah.
Pozor na internetové diskuse. Ani zde se zdravé hubnutí moc nenosí
Různé diskusní servery jsou rozesety po celém internetu. Je jasné, že témat k řešení je mnoho. Mezi taková patří i různé diety a postupy, které obvykle vycházejí z výše uvedeného hladovění. Bohužel je řada lidí, kteří se rozhodnout danou "novou a unikátní" metodu vyzkoušet. Přitom se jedná pouze o úpravu předchozí neúčinné varianty, kterou jste jistě už zkoušeli. I diskusní servery jsou tak místem, které vás svádí ze správné cesty, kterou je zdravé hubnutí a dietní jídelníček. O to více to je podpořeno různými pochvalnými komentáři, kde je psáno, kolik dotyční zhubli. Otázkou ale je – za jakou cenu?