Rozhodli jste se, že něco uděláte se svou současnou postavou? Potom by mělo být vaším cílem efektivní hubnutí. Podívejme se společně na několik důležitých rad a tipů, které vám s tím pomohou.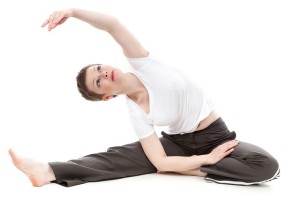 Hned tou první radou je určitě to, že dieta by neměla být nijak drastická. To nejhorší, co můžete udělat, je hladovění. V takovém případě sice krátkodobě zhubnete, ale následně se dostaví takzvaný jo-jo efekt, vlivem kterého je vaše váha zase zpátky. Nehledě na další rizika, která mohou souviset s vaším zdravím. Tyto metody zkrátka nefungují.
Při hubnutí je důležité spalování současných tukových zásob
Pokud chcete zhubnout, určitě je třeba eliminovat současné tukové zásoby. Ty naše tělo dokáže spálit v rámci běžného režimu, ale mnohem efektivnější je, pokud mu trochu pomůžeme. Správnou metodou při hubnutí je tedy i sport. Nejlepší aktivitou je ta aerobní, jako je aerobic, ale třeba také běh, plavání, nebo jízda na kole. Během těchto aktivit naše tělo zvýší svou tepovou frekvenci, což následně vede k tomu, že začne spalovat mnohem rychleji. Navíc daný sport dokáže lépe podporovat růst svalstva, což se může pozitivně projevit i ve vyrýsování naší postavy.
Nezapomínejte ani na jídelníček na hubnutí
I ten patří mezi jednu ze zásad, pokud má být naše redukce váhy efektivní. Takový dietní jídelníček by rozhodně neměl být jednotvárný. Naše tělo potřebuje celou řadu živin, bez kterých se neobejde. A právě možnost čerpat je z potravin je možností nejlepší. A tak je důležité zaměřit se na skladbu jídel, stejně jako na to, aby jídelníček na hubnutí nebyl spojený s příliš tučnými, nebo nezdravými jídly. Také je důležitá jeho pravidelnost, což jasně souvisí primárně s tím, že bychom měli jíst alespoň 5 porcí jídla denně. A to opět složeného tak, aby byl přísun všech živin rovnoměrný. Jedině tak nebude mít naše tělo jakoukoliv potřebu cokoliv ukládat.